NEED A MARQUEE, BAR OR DISCO? GIVE US A CALL
Marquee

I just wanted to touch base with you about our recent hire and experience of your marquee and services.
We found the marquee absolutely superb and your communication and services brilliant from start...

Marquee Hire July 2019

Wedding Marquee 2018

Jamie provided us with the whole package - marquee, bar, disco, electrics and lighting. Jamie and his team were easy to work with throughout. Years of top quality experience combined with a 'nothing i...

Rachael & Henry, Wedding 2018

Storm Machine van

Thank you very much for all your help with the build up to the wedding as well as the fantastic marquee and DJ service. Everything was perfect.

Rich & Tory, Wedding 2018

2012 Wedding Marquee 12 x 33m with hidden dance floor

Thank you so much for the beautiful marquee for our wedding. So many of our guests commented on it and how it was one of the nicest they'd been in. Jamie and Pam have been brilliant to work with. Nothing was too much trouble. The music on the night was fab too. We couldn't recommend enough.

Donna & Sean, Wedding 2018

Marquee clear walls

Thank you so much for being the best DJ ever. We had the bestest day.

Laura and Dan, Wedding 2018

2014 Wedding Marquee 12 x 18m with clear walls and an entrance tent

Thank you for making our night great, we both had an amazing day, the weather behaved, the food was excellent but what really gets the party started is an amazing DJ! As you could probably tell I am a dancing lover... a few drinks and I am on the dance floor all night! Luke not quite so much but he did dance more that what I have ever seen him in our 10 years so definitely a big high five from me!! I am glad I left the tunes up to you as keeping so many people happy can't be a easy job. Thanks again, the new Mr & Mrs Gill.

Ali & Luke's Wedding September 2017

Marquee interior decoration with lighting

We just don't know where to start to thank you!
Jamie you have been amazing and your team from start to finish!
Everyone commented on how beautiful your marquee was and how professional you all wer...

Abi & Will's Wedding September 2015

Marquee Interior with starlight lining December 2014

I booked Storm Machine for an event that was hosting 2,500 people, I couldn't have been more impressed with how professionally they approached the event they had thought of everything and nothing was...

YFC Chairman's Ball August 2015

2013 Party tent 6 x 9m added for New Years Eve

Thank you for DJ'ing at our wedding. We had a brilliant night and I think the full dancefloor was a testament to the great job that you did. We've been recommending you to all of our friends.

Laura & Nick's Wedding August 2015

2014 Dorrington YFC 70th Anniversary Ball Marquee 12 x 30m with a 9 x 18m dance marquee to the rear

We has such a fantastic day and were so happy you could be there, also the marquee and bar looked amazing! The 'Erection Team' were fantastic too! Thanks again guys!

Jeremy & Louise's Wedding June 2015

Wrekin NHS Lighting

Thank you for all of your support and help with making our wedding perfect. We really appreciate everything you did for us in the lead up and on the day. Thank you

Mr & Mrs Gwilliams Wedding 2015

2012 chill out 12 x 30m marquee for Shropshire YFC Chairmans Ball

The biggest thank you for everything you did leading up to our big day. We loved it! Everyone loved it! We could not have been happier with what you pulled off! Whimsical! So a big thanks to all those...

Nicholas & Victoria

2014 Wedding marquee 12 x 18m with a hip end, decking and a Chinese hat entrance porch

Thank you for everything! We had the most fantastic weekend and you and your team really pulled out all the stops for us. Sincere thanks and we will certainly be recommending you to all of our friends...

Nigel & Hannah's Wedding June 2012

DJ'in for Shropshire YFC 2014 Chairmans Ball

I would like to take this opportunity to thank you for the integral part you played in making the day so good for Emma and Sam. They worked so hard to organise and plan their wedding and the setting and quality of the marquee definitely added to it being a wonderful and memorable day.
I received many complimentary comments about the marquee. It really did provide a perfect venue for the kind of wedding and atmosphere that Emma and Sam wanted to achieve and create.
Thank you so much and I wish you every, and continued, success in the future....

Sam & Emma's Wedding

Decking added to a Wedding marquee, Summer 2014

Thanks once again for all your help in making Joe's 21st a memorable evening, he certainly enjoyed it and so did we, I'm sure that everyone who came had a great time, certainly judging by the amount of people always on the dance floor! We are grateful to you and your staff for all their help, its very much appreciated. Best wishes for 2011.
Sam & Judy

Joe's 21st December 2011

Wedding Marquee May 2012

Now the dust has settled it gives me time to get down to thanking everyone who helped make Dave and Beth's Wedding Day such a success.
Anthea and I are most grateful for all the background work you put in preparing the field and organising the ancillary equipment etc. It all helped make the time spent at the venue by our guests as comfortable as possible.
I would have no hesitation in recommending your services to others in the full knowledge that they will be well looked after.

Philip (Father of the Bride)

Wedding Disco

Thank you so much for everything you did to make the 2012 Chairmans Ball ball run so smoothly, everything from the chill out marquee, lighting, the disco to helping us with the PA system not only at t...

YFC Chairman's Ball August 2012

Wedding Marquee Sept 2015

Thank you so much for doing the fantastic disco at our wedding in Plaish - everyone loved it! Thanks for all your help leading up to the big day as well - you were always so quick to respond and very helpful which was really appreciated.

Liz & Mike

Wedding Marquee Sept 2015

Thank you so much for making our special day so amazing. Without a venue we have nothing and you helped create our venue - thank you. Hope the 10 year anniversary party is booked in!

Mr & Mrs Scuba

Wedding Marquee 2018

To Jamie, thank you so much or being the best DJ ever! We had the bestest day.

Laura & Dan
Storm Machine Entertainment
Storm Machine Entertainment are Shropshire's finest and experienced party organisers and entertainment providers.
Whether you are planning your wedding, birthday or corporate event, or need a marquee, bar, disco or fireworks Storm Machine Entertainment will go that extra mile for you.
Jamie Williams and his team have been recommended for a wide range of party supplies and services, please contact us for more information.
OUTSIDE DECKING NOW AVAILABLE. SEE SERVICES FOR MORE INFO.
Established business in Shrewsbury
Quality of product
Complimentary services offered
Bespoke and personal service
Years experience in the entertainment sector
Staff on-hand offering one to one service
Free delivery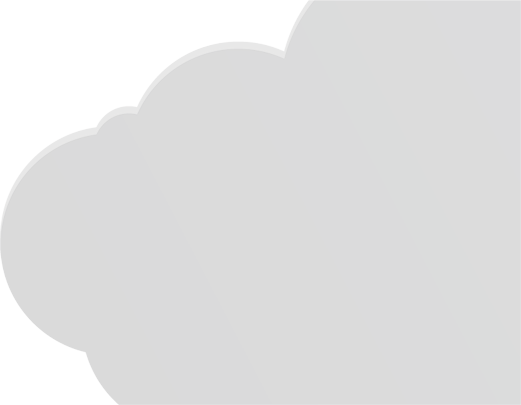 We can offer...
If you have a question give us a call